eLearning for Axon and SkySpark
We deliver quality SkySpark eLearning for onboarding new clients, and bringing new team members quickly up to speed.
Our digital training is available online, with no scheduling and no webinars.
SkySpark Analyst 3.0
Learn how to use the main SkySpark applications, from the very beginning, to find and analyse real data for your energy saving goals.
Course length: approx 1-2 days
"This was hands down the best software tutorial I have ever had. Phenomenal course. Great education, fun and entertaining, and very useful for real life scenarios."

5 / 5 stars - James
SkySpark Engineer v1.1
Walk through building your first SkySpark project, while learning about data structures, Project Haystack tags, using connectors to add points, and using filter expressions to view and check your data.
We provide digital tools to help with extra project building practice.
Course length: approx 2-4 days
"Overall, I think the course is GREAT! Specifically the parts on tagging, rules, and the Folio database are well organized - these are topics that can be difficult to understand for many new users."

5 / 5 stars - David
Axon Programmer v2.3
Gain a deep understanding of the Axon programming language. Programmers learn how to use Axon in it's pure form, from the ground up without application to SkySpark, and to a high coding standard.
Work through Axon coding exercises using our custom built Axon Command Console, which tests your code - not just the result!
Course length: approx 3-5 days
"I now have the confidence and knowledge to solve real problems on actual data."

5 / 5 stars - William
Watt's Up!? (FREE!)
Help our Commander Kira thwart the evil Mars Energy Corporation by finding real data in these fun and interactive exercises.
Create an account at the Alpha Colony and redeem this access code to test your knowledge of the main SkySpark applications.
Access code: WATT-2052
Course length: approx 30 minutes
"This was a great exercise to introduce how to use SkySpark to find energy savings opportunities. The online design made it fun and engaging."

5 / 5 stars - Jake
---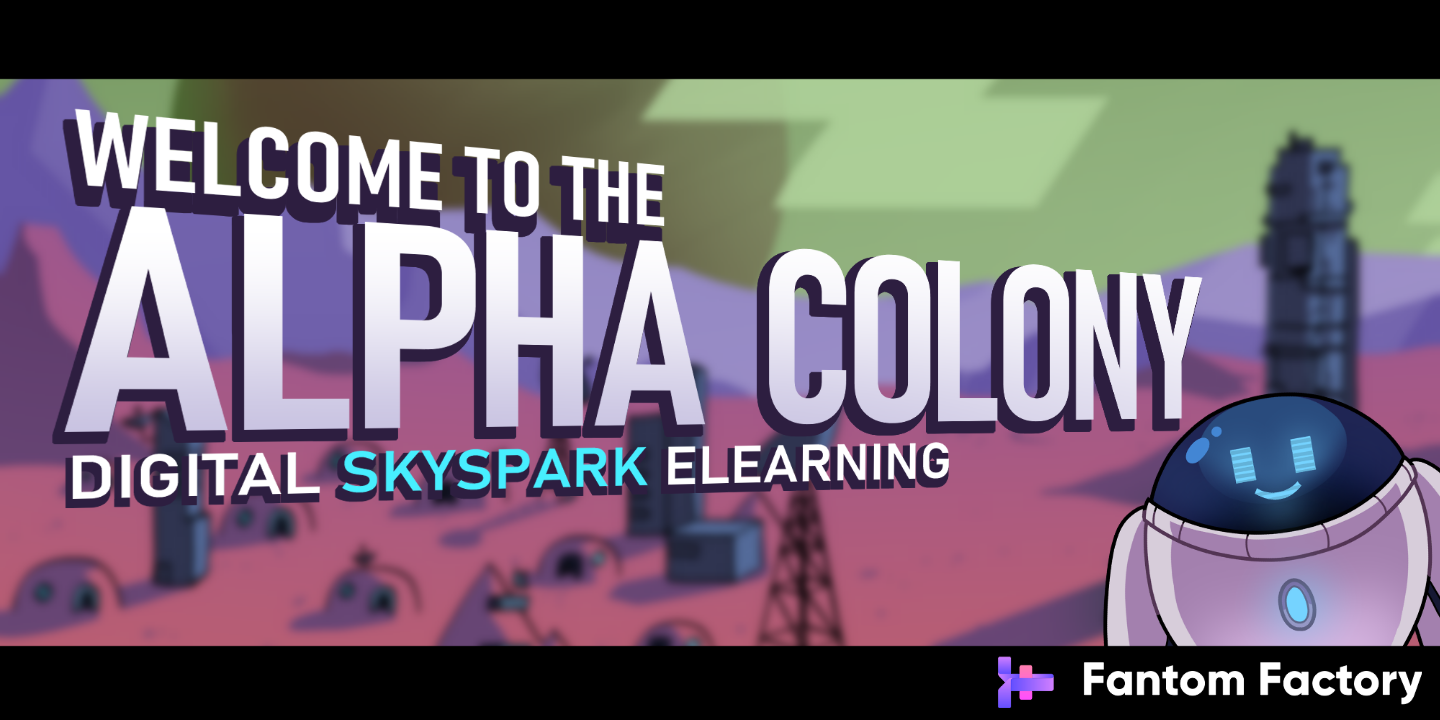 Create a free learning account on our training site (at the Alpha Colony) to read our comic backstory!