Digital eLearning for SkySpark & Axon
Do you need help delivering quality training for new SkySpark clients? Do you struggle to ensure that the right people learn the right skills, such as analytics or programming elements?
Our digital training is very different to any online classroom training offered. First of all, there is no scheduling or webinars involved. Instead, students work through our interactive training at their own pace.
Our digital training platform offers immediate global access, region and locale options, and for any number of seats. We believe in "learning by doing" and so we provide all of the tools needed - in a browser so that no SkySpark installations or licences are required.
Distribute access easily to your clients or colleagues, with our Course Access Codes.
Speak to your SkySpark reseller, or visit our website and get started today.
SkySpark Analyst 2.0
Learn how to use the main SkySpark applications, from the very beginning, to find and analyse real data for your energy saving goals.
Course length: approx 1-2 days
"Overall this was a very informative course. I have taken a traditional introduction course to SkySpark and this course, in comparison, far exceeds the utility of that other, more expensive course."

4 / 5 stars - Mathew
Axon Programmer v2.1
Gain a deep understanding of the Axon programming language. Programmers learn how to use Axon in it's pure form, from the ground up without application to SkySpark, and to a high coding standard.
Work through Axon coding exercises using our custom built Axon Command Console, which tests your code - not just the result!
Course length: approx 3-5 days
"The course is really well done and I've highly recommended it to our Skyspark team.

"I appreciate how it starts from the beginning to describe Axon's relationship to Skyspark and Fantom and builds upon each concept throughout additional modules."

5 / 5 stars - Sam
---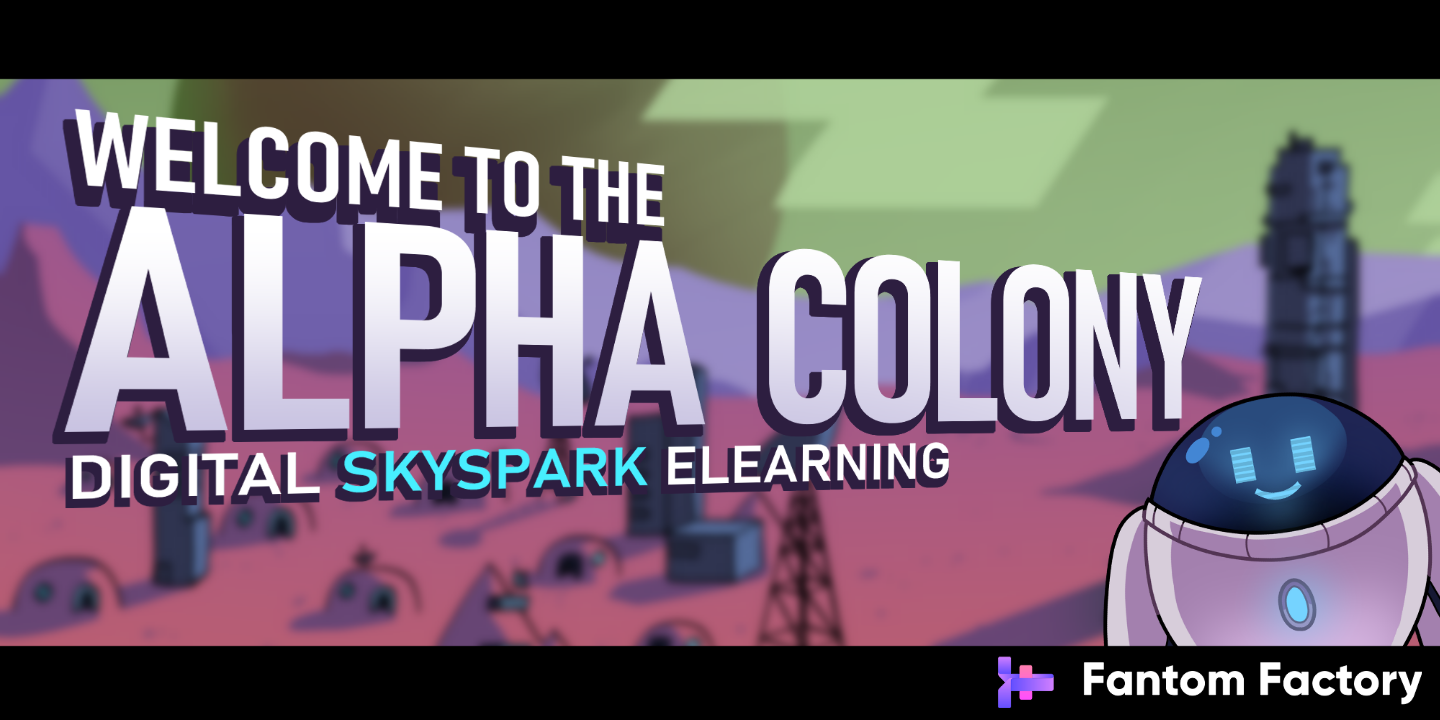 Our courses are each designed with a bespoke learning syllabus, to refine the key training objectives. Certification is automatically earned by successfully passing the end of course assessment.
Create a free learning account on our training site (at the Alpha Colony) and see our interactive tutorial, or perhaps try out our free taster course - Watt's Up!?!
Watt's Up!?
Help our Commander Kira thwart the evil Mars Energy Corporation by finding real data in these fun and interactive exercises.
Once you've created your account at the Alpha Colony, just redeem this access code to gain access, and test your knowledge of the main SkySpark applications.
WATT-2020
Course length: approx 30 minutes
---
Find out more on our website news page: https://www.fantomfactory.com/articles/
Or check the social media links in our company profile above.